Ileana D'Cruz (born 1 November 1987) is an Indian film actress, who predominantly appears in Telugu cinema. Starting her career as a model, she made her feature film debut in Y. V. S. Chowdhary's 2006 Telugu film Devadasu, for which she won the Filmfare Award for Best Female Debut – South.
She then went on to appear in blockbusters like Pokiri (2006), Jalsa (2008), Kick (2009), and Julayi (2012), establishing herself as one of Tollywood's leading actresses.[3] D'Cruz made her Kollywood debut earlier in 2006 with Kedi and made a comeback in Shankar'sNanban (2012).In 2012, she made her Bollywood debut with Anurag Basu's critically and commercially successful Barfi!, for which she received critical appreciation and theFilmfare Best Female Debut Award.
D'Cruz was born in Mumbai, Maharashtra as the second child to Ronald D'Cruz and Samira. She has three siblings — older sister Farrah, younger brother Rhys and youngest sister Eileen. Her first name comes from Greek mythology, meaning Helen of Troy.[1][8] While growing up, she lived in Goa for about seven years.
During that time, the manager of the hotel her mother was working in, suggested that she has a beautiful face with a vibrant smile and should start modelling and fixed a meeting with Marc Robinson. Though initially reluctant, she was persuaded and her first portfolio was created in January 2003, which she described as a "disaster". She began gaining notice through photo shoots and ramp shows and her second portfolio was set up the following year, which landed her three advertisements from Electrolux, Emami Talc and Fair and Lovely. The latter, in particular, which was directed by Rakesh Roshan, gave her exposure and brought in several offers for acting in feature films.
Debut & breakthrough (2005-2007)
In 2005, D'Cruz was called for an audition by director Teja, but the project was cancelled. She instead made her feature film debut in the Telugu language romance film Devadasu (2006), directed by Y. V. S. Chowdhary. She underwent acting classes with Aruna Bhikshu, before starting to work on the film. She recalls that during filming she felt "pressured [...] almost cried and didn't want to go further", but went ahead after her mother encouraged her, giving her "the lecture of a lifetime [...] at 3 am." Upon release, critics were in praise of Ileana, particularly referring to her physique and looks; Jeevi of Idlebrain wrote that Ileana "makes a cool debut. She is good at histrionics and has a fabulous body any woman would love to possess. She has great legs and nice physique", while a review from Indiaglitz noted that she "has chiseled features and a figure to die-for." Devadasu, which also marked its lead actor Ram's acting debut, became the year's first major commercial success, eventually grossing around 14 crores, whilst earning Ileana theFilmfare Award for Best Female Debutant. She next appeared opposite Mahesh Babu in the gangster film Pokiri in which she portrayed an aerobics teacher, who is harassed by a corrupt police officer. The film was a huge financial success, emerging as the highest-grossing Telugu film at the time.
She made her Tamil-language film debut in Kedi (2006). Although the film did not do so well at the box-office, D'Cruz remained too busy to accept all the film roles offered to her. Her Telugu film Khatarnak (2006) in which she acted opposite Ravi Teja did not do as well as expected, which has been attributed to her glamorous appearance not going down well with the audience. She subsequently experienced a setback in her career as her following releases Rakhi (2006) and Munna (2007) opposite NTR Jr. andPrabhas respectively proved critically and financially successful.
Success in Tollywood (2007-2011)
D'Cruz's career took a turn for the better with the release of her well-received 2007 film Aata, opposite Siddharth. She received favorable reviews for her performance as Satya, a college student who is on the run from the home minister's crooked son by whom she is targeted, when leading a protest and demanding punishment for his crimes. Idlebrain described her as "gorgeous" and a "treat to watch to the eyes". In 2008, she performed the female lead role opposite Pawan Kalyan in the action film Jalsa, directed byTrivikram Srinivas. In spite of opening to mixed reviews, the film turned out to become a financial success. Ileana received largely positive remarks, with critics citing that she looked "pretty", "damn cool",and "every bit chic and stunning throughout the film", while being later awarded the Santosham Award, one of five awards for Jalsa, and the South Scope Style Award, besides garnering a nomination for the Best Actress prize at the 56th Filmfare Awards South. Her first 2009 release, titled Kick, opposite Ravi Teja for the second time in her career, was likewise declared a box office success, becoming one of the highest-grossing films that year.
Later that year she starred in the films Rechipo and Y. V. S. Choudary's Saleem alongside Vishnu Manchu, both of which performed poorly at the box office.
D'Cruz had 2 releases in 2011. Her first film that year was Shakti, where she essayed the lead female role opposite Jr. NTR, with whom she worked earlier in Rakhi. She gave a stage performance for this movie's audio release function along with Jr. NTR, as part as promotion of the film. The socio-fantasy film, the costliest Telugu film ever made at 45,00,00,000, was panned by critics and became a commercial failure. Her next release was Nenu Naa Rakshasi, which marked her second collaboration with Puri Jagannadh, following the success of Pokiri. Though the film was a failure, her performance was received positively by critics; an Indiaglitz reviewer described her as a "pleasant surprise in the film" as she "cried, smirked, looked hot, grabbed sympathy and made faces that were apt to the scenes", while cinegoer's reviewer cited that the film had "one bright spot, Ileana, she looks stunning and also like an accomplished senior to the hero." Despite her recent failures, D'Cruz continued to be the highest paid actress in South India.
Return to Kollywood and Bollywood foray (2012-present)
In early 2012, she marked a successful comeback to Kollywood with S. Shankar's Nanban opposite Vijay. A remake of the hugely successful and acclaimed 2009 Hindi film 3 Idiots, Ileana, in her second Tamil film, essayed the character originally played by Kareena Kapoor. The film likewise opened to critical acclaim and became a major financial success.[4] Her next release was the Telugu filmJulai opposite Allu Arjun. The film opened to positive reviews and became the third biggest hit in 2012 and Ileana's biggest hit in Telugu. She then starred in Puri Jagannadh's comedy Devudu Chesina Manushulu alongside Ravi Teja for the third time in her career. It was also the third time she starred in a Puri Jagannadh film. In this film she played the role of a taxi driver. The film received mixed reviews and eventually under-performed at the box office.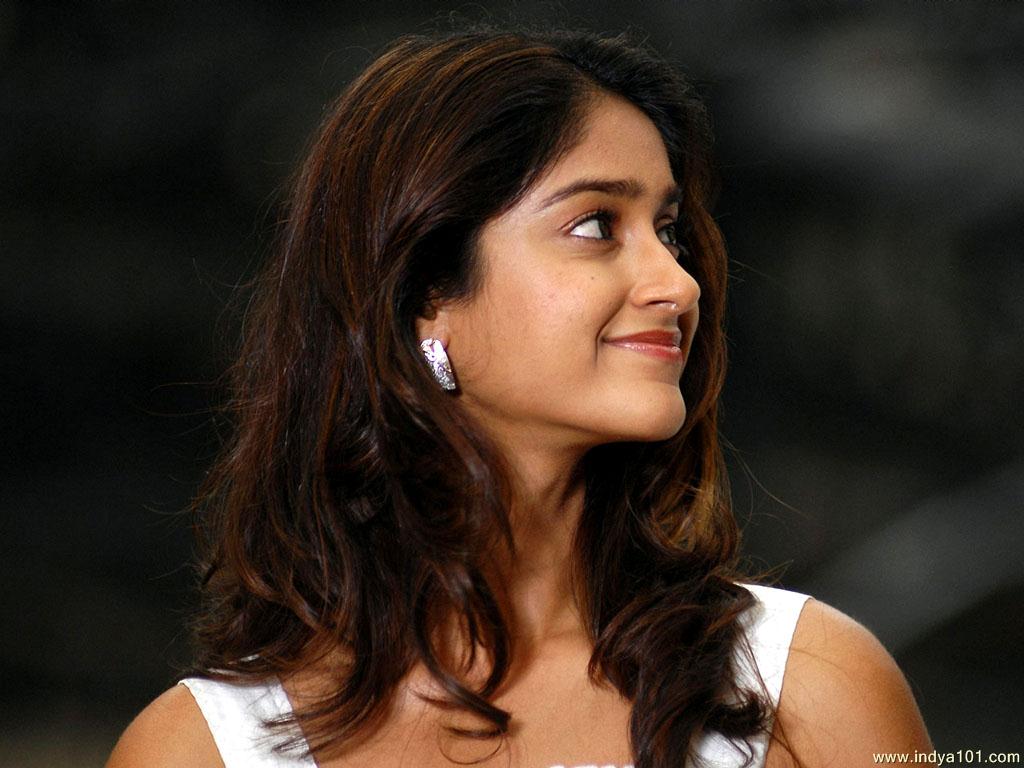 D'Cruz made her Hindi debut with Anurag Basu's Barfi!, alongside Ranbir Kapoor and Priyanka Chopra. (Although she played a small role in Sarfarosh as child actress) In addition to playing the role of the narrator, she portrayed the character of Shruti Ghosh, a girl who leaves her true love for material comforts. The movie released on 14 September 2012, to highly positive reviews from critics, and was a major commercial success, earning 175 crore (US$31.85 million) worldwide.D'Cruz's performance was well received, earning her a Filmfare Best Female Debut Award, as well as a nomination for Filmfare Award for Best Supporting Actress. Rachit Gupta from Filmfare notes "This is Ileana's first film but her fantastic performance is just a testament why the Telugu audience consider her a superstar. Of course it also helps that she is the most visually appealing in Barfi! out shining even the scenic hills of Darjeeling".Rajeev Masand adds "Ileana leaves a lasting impression in her Hindi film debut, conveying both love and pain through those beautiful, expressive eyes". The film was screened at the Busan International Film Festival, Marrakech International Film Festival and was chosen as India's official entry to the Oscars for the 85th Academy Awards.
D'Cruz is currently filming for her second Hindi film, Phata Poster Nikla Hero opposite Shahid Kapoor, which is expected to be released in 2013.